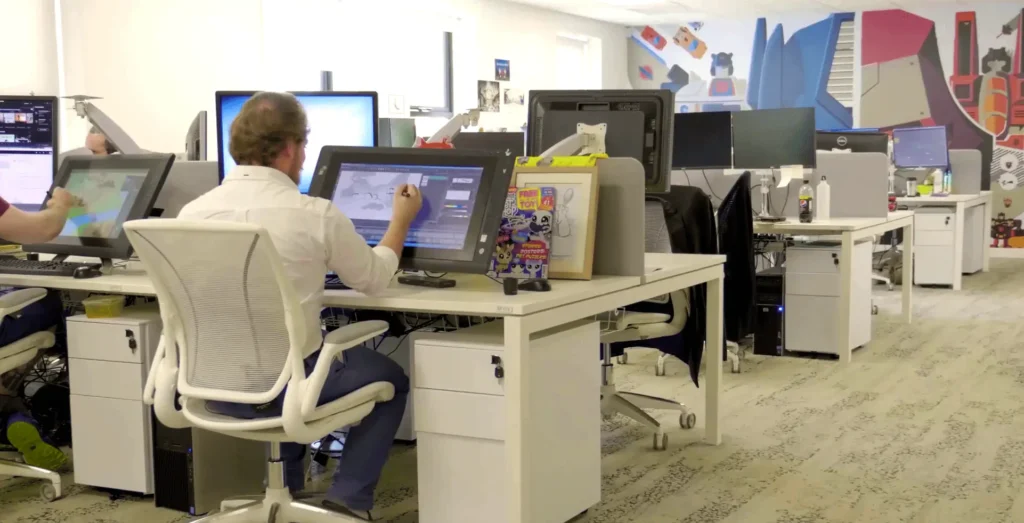 When joining Boulder Media, you are joining a fun, dynamic environment. Boulder Media is an Irish Animation studio, that has been creating and sharing the best TV shows and movies in 2D and 3D and has a mix of Childrens and Adult Animation in our portfolio. Located in the heart of Dublin city centre, we are dedicated to the continued creation of high quality and engaging projects through incredible talent and working with the best partners.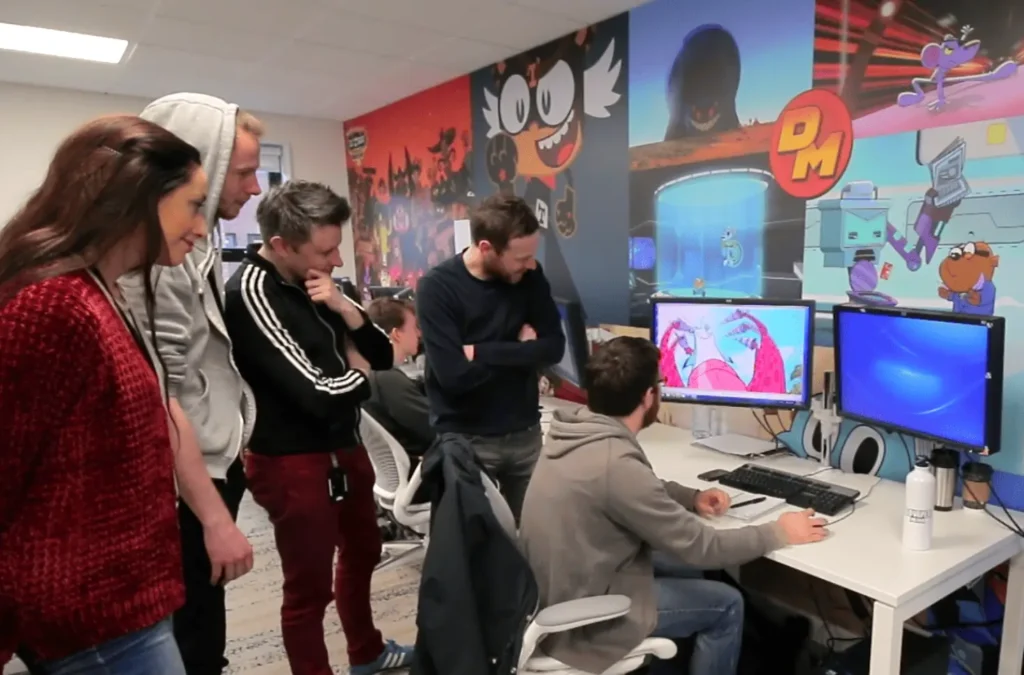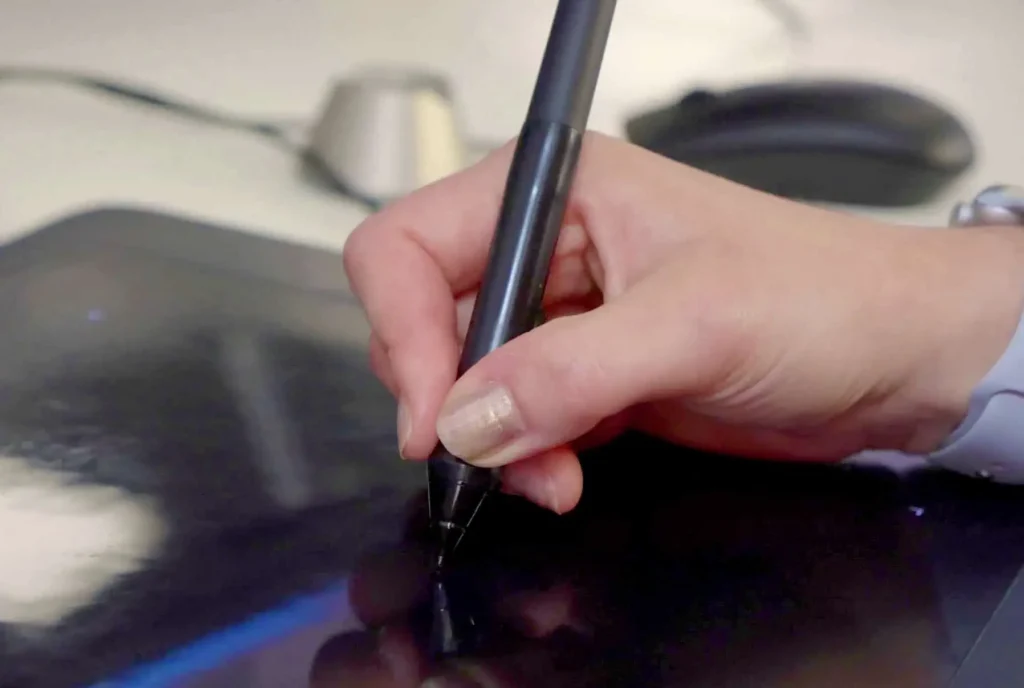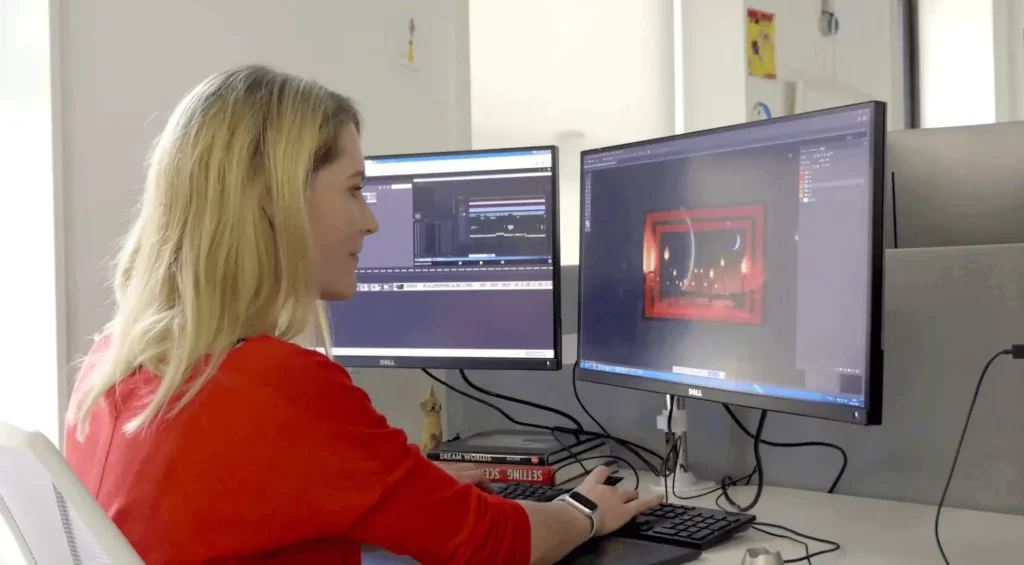 Our employees push the creative boundaries to ensure we are always evolving. ​ ​ We embrace innovation – we strive to make things better in every aspect of Boulder.​ ​ Creativity is everywhere and is driven by everybody.
After over 20 years in the business, Quality is what defines us.​ This guarantee of quality has meant Hasbro, Disney, Cartoon Network and Nickelodeon have chosen to work with us again and again.​ What and how we have produced, has changed over the years but quality has always been our cornerstone.
We constantly work to ensure Boulder is a respectful environment for everyone.​ Decisions are respectfully made and respectfully received.​ Respect is a key ingredient of teamwork.
Our vision is to be both an originator and the best creative animation partner for high end 2D TV content and features.
To combine our passion, expertise and experience to deliver the best animation, breathing life and soul into characters and storytelling. Evolving the value and reach of our creativity, we want Boulder to be a world leader of richer and rewarding animated entertainment experiences.​
Boulder Media is not only a very hard-working creative studio, we also have a jam-packed social calendar. From celebrating the end of each show with wrap parties, to our famous Halloween fancy dress and Christmas celebrations, to bake offs, table quizzes, dungeons and dragons', on-line and off-line meet ups, and sketch-ups. We put on cultural events to celebrate our international staff and make them feel at home, away from home. What makes Boulder Media special is the people that fill the studio and bring life to everything we do. Boulder is a family, a very nurturing and open space for all to come and be themselves and express who they are through creativity. We would love you to be part of our animation adventure!
If you are a creative and imaginative individual interested in joining our multicultural crew, explore our job listings below.
Our Recruitment Selection Process
Our Recruitment selection process varies slightly for different roles and different projects. We aim to find the right talent for the right role. Once we review your CV/portfolio and it matches our needs at the time, we will contact you directly and may request some or all of the following: